Our Kind & Knowledgeable Staff
Dr. Kathryn Vance
Dr. Kathryn Vance is co-owner of Summit, and she earned her DVM degree from Washington State University in 2011. Her areas of interest include preventative care, internal medicine, dermatology, and ophthalmology. She, her husband Tyler and her son Henry live in Vancouver, Washington with their dog Juniper. In her spare time, Dr. Vance enjoys reading, cooking, camping, spending time with her family, and exploring the Columbia River Gorge.
Dr. Tyler Vance
Dr. Tyler Vance is the other co-owner of Summit with his wife, Dr. Kathryn Vance. He received a bachelor of science in Animal Science in 2007 and his doctorate in 2011 from Washington State University. It was there that he met, and later married, Dr. Kathryn Vance. He enjoys camping and fishing with family near his hometown of White Salmon, Washington.
Dr. Linda Davis
Dr. Linda Davis graduated in 2014 from Ross University with her clinical year spent at Oregon State University. Her main insterest lies in veterinary dentistry. Dr. Davis comes from a military family, then married a career military man. She has travelled enxtensively but has chosen to make the beautiful Pacific Northwest her permanent home. She lives in Washougal with her husband, two kids, eight dogs, two cats, five goats, and four horses. She enjoys camping and playing in the Oregon Dunes with their ATV's.
Jessica Wright (Office Manager)
Jessica has been working in the veterinary industry for 12 years. She joined Summit Animal Hospital in February of 2018. She is very excited to be a part of the team. Jessica has two beloved dogs: Sid, a Pitbull mix, who greets her with a smile every time she comes home; and a brindle Boston Terrier mix named Abby. Outside of work she enjoys spending time with her family, camping, boating, doing crafts and going to concerts.
Trisha (Receptionist)
Trisha came to Summit as a veterinary assistant in 2012. Originally from the Bay Area in California, she has worked in the veterinary field for over twelve years. She lives with her husband, Shawn, and six children, and they always remain busy with their family and friends. She is involved with Doerenbecher Children's Hospital with Make A Wish Foundation. Their furry family members include two rescue dogs and a cat. In her spare time, Trisha enjoys the beach, photography, and spending time with her husband and kids.
Mary (Receptionist)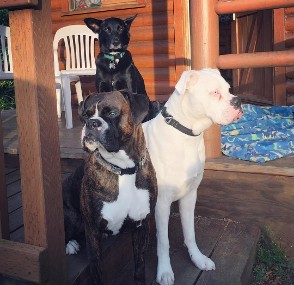 I have been at Summit for about six months now and I love it! I left the field of property management to pursue something I was much more passionate about; animals. My husband and I have three dogs: Bruce Lee (Boxer), Chuck Norris (Boxer), Ziggy Stardust (Fat Dingo), and one cat, Astrid. We also have three chickens, Ashley, Ashley, and Olga, 40 quail (all named Sam), and one tarantula, Aragog. When I am not working I enjoy volunteering at my church, camping, exploring, and aquascaping my aquariums.
Karley (Receptionist/Technician)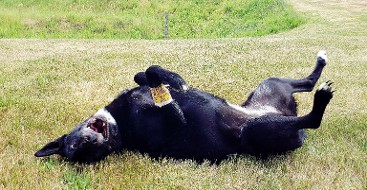 Since I was a kid, I loved being with animals. I would love helping my grandpa with the dogs he bred and trained. Now I have been working for Summit Animal Hospital for one year. I am also currently working on my degree to become a certified veterinary technician. When I'm not in the clinic I love to hike, camp and play music.
Sherry (Licensed Veterinary Technician)
I started at Summit Animal Hospital in March 2019. I have been in the veterinary field for 13 years. I graduated from the PCC Veterinary Technology program as Licensed Veterinary Technician.
I was inspired to join the veterinary field because of a dog that I rescued from the Oregon Humane Society. The dog helped me through a difficult time of transition in my life. That brought me to exploring different ways I could work with animals. I was very interested in science, so being a Veterinary Technician was a perfect match.
I have a sweet blind dog and a mean tuxedo cat. Outside of the clinic I enjoy spending time tending to my indoor houseplants. My favorite houseplants are Peperomia. I also enjoy practicing aerial arts and birding.
Courtney (Technician)
I became a Veterinary assistant after attending the assistant program at Carrington college about 2 years ago. I live in Portland with my husband and son. We have a dog named Kona who loves to go swimming and two cats Zoe and Luka. I love to take my son fishing on the Tillamook bay and of course camping.
Ashley Withers (Technician)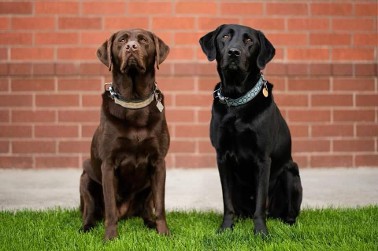 Hi my name is Ashley and this will be my 12th year in the veterinary field, but this is my first year with Summit Animal Hospital. I have always has a passion for animals and there owners. I have worked in many aspects of the field, I enjoy helping in surgery and client education. I am the proud owner of 2 Labradors, Ali and Gauge, and a sassy little feline we call Bergy, who enjoys long naps in the sun and playing fetch. I also recently had a none fur-child this year and her name is Willow. When I am not helping pets, I enjoy being paddle boarding, camping, and a good Netflix series.
I look forward to meeting you and your pets.